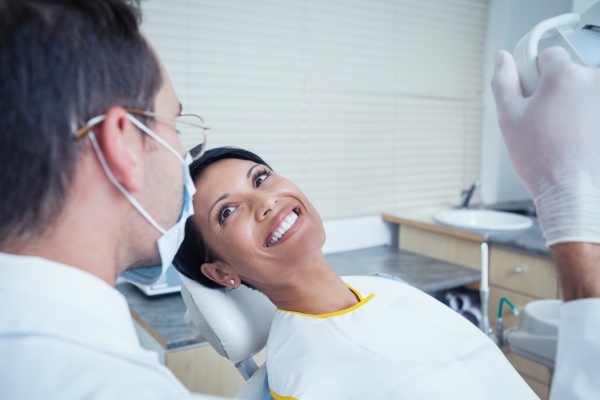 When you are looking to replace missing teeth, there are three main prosthetics that are often recommended by dentists: dentures, bridges and implants. These are tested-and-proven dental devices that can be used to restore a patient's smile and restore the lost function of missing teeth.
Tired of living with missing teeth? Let us take a look at the benefits and disadvantages of these teeth replacement options. Knowing the differences between these prosthetics makes it easier for patients to decide which works best for them.
Popular ways to replace missing teeth
1. Traditional dentures
These are arguably the most common dental prosthetic when it comes to replacing lost teeth. The low price tags compared to the alternatives are one reason, and some people also opt for dentures because getting them installed does not involve any invasive treatments or surgeries.
When a patient decides on dentures, the dentist takes an impression of the person's mouth. These dimensions are then sent to a lab where customized dentures are made for that particular person. Dentures can be easily inserted and removed.
Pros:
Help restore the appearance of the patient's smile
Prevent the remaining teeth from moving toward the gap in the wearer's smile in an attempt to close it
Restore the function of the missing teeth, allowing the patient to chew and speak properly
Are the most economical solution when it comes to replacing most of a person's natural teeth
Cons:
Have a tendency to constantly shift in the patient's mouth; this can make them rather uncomfortable at times
Do not inhibit the jawbone tissue loss that occurs when teeth are missing
Come with a rigorous cleaning routine that can add an extra 10 minutes to the time the wearer spends on dental hygiene
Are often held in place with dental adhesives, which may have an unpleasant taste
2. Dental bridges
Patients dealing with an unsightly gap in their teeth can have it taken care of with a bridge. This device consists of fake teeth that serve as a bridge between the two teeth closest to the gap on both sides. The bridge restores the function of the missing teeth, allowing the wearer to chew foods and speak just like they did before losing any teeth.
Pros:
Look natural
Take less time than getting implants
Are not as difficult to maintain as dentures
Are more affordable than implants
Prevent teeth from shifting
Cons:
Need to be replaced every seven years
Anchor teeth may need to be filed down during installation
Do not adequately address bone tissue loss
3. Implants
Implants serve as a replacement for natural teeth and their roots. These are the preferred option when it is time to replace missing teeth. During the installation, a metal rod is inserted into the patient's jaw, and a crown is placed on it once fully fused with the surrounding bone tissue.
Pros:
Look and feel like natural teeth
Prevent bone tissue loss and alignment issues
Maintenance is no different than taking care of real teeth
Can last a lifetime with good oral care
Cons:
More expensive than other alternatives
Installation requires surgery
Contact one of our dentists to learn more about teeth replacement options.
Replace your missing teeth today!
Request a dental appointment here: http://www.drsarahlangston.com or call The Dental Wellness Group at (601) 533-4788 for an appointment in our Brandon dental office.
---
Related Posts
February 2, 2023
Replacing a missing tooth as soon as possible helps prevent issues that lost teeth can cause, like bone tissue deterioration in the jaw, an increased risk of tooth decay, and the remaining …
---