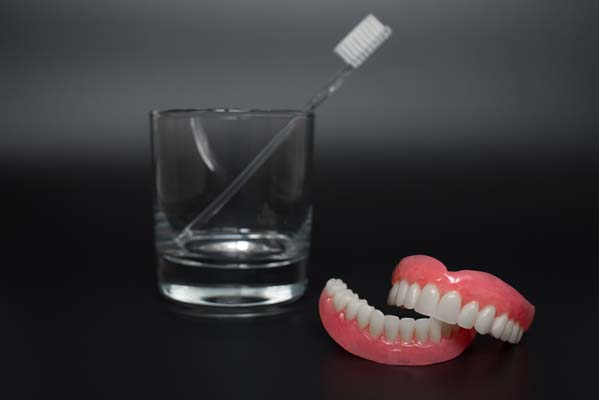 Dentures are a very common reality for a wide population of people. We all want to keep our natural teeth for as long as possible, but that is not an option in some cases.
A person can need replacement teeth for a variety of reasons. You could have a medical condition that caused your teeth to deteriorate. You could have been involved in a traumatic injury, or maybe your dental oral hygiene routine wasn't the best it could have been.
Whatever the reason for needing them, you need to understand they are an excellent solution to replacing your missing teeth. Your dentist will recommend full or partial replacements, depending on your situation.
How many teeth do partial dentures replace?
Many patients choose to want only partial replacement teeth. The common question comes up as to how many teeth a partial will replace. A partial is used to help when one or a few teeth are missing.
Your dentist will suggest a partial is a good option because it can blend in with natural teeth and form a bridge to gap the areas where teeth are missing. No one will be able to spot a bridge or partial between your original teeth. This is a great option for many for this reason. A partial is also much less expensive than a full set of false teeth.
Can you wear a partial at night?
Yes, you can wear a partial replacement at night. However, this practice is not recommended. Your teeth and gums need to relax and relieve the tension a partial can put on your mouth during the day. Also, if left in during the night, your teeth are more prone to bacteria forming and growing. Removing your false teeth, either a full or partial set, is beneficial in the long run.
How long will it take for my dentures to feel normal in my mouth?
Once you receive your replacement teeth, your dentist will give you instructions on how to care for them and what to do if you have questions. This is all-new, and you will have many questions, and your dentist is the best source of answers.
New replacement partials should feel more natural in your mouth within three to four days or up to a week. Any new or foreign object placed in your mouth will feel very different initially. As the days go on, your mouth will learn to adapt to the new tension and pressure being placed on your mouth.
Will false teeth make you look older?
The biggest myth circulating about false teeth is they make you look older. This is far from the truth. Your false teeth, a full set, or partials, will blend nicely with your natural teeth and give you a bright, welcoming smile that no one will suspect is not real.
Ask your dentist about partial dentures
If you have concerns about your dentures, then don't hesitate to learn more from your dentist. It's critical that you know what to expect, how to take care of them, and when you should see your dentist for repairs. The best place to start is by visiting your dentist's office.
Request an appointment here: https://columbiadentaloffice.com or call Columbia Advanced Dental Studio at (410) 635-5105 for an appointment in our Columbia office.
Check out what others are saying about our dental services on Yelp: Dentures and Partial Dentures in Columbia, MD.
---
Related Posts
August 4, 2023
If you are looking for dentures, it is essential to know how to care for them properly. They can be expensive, and not everyone has the budget to keep them fresh with …