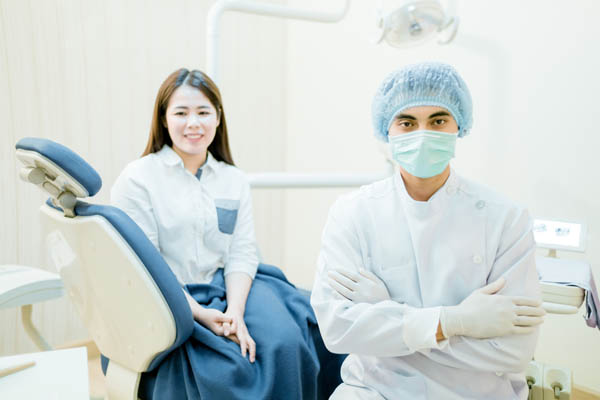 In general dentistry, having a tooth extracted can be a lifesaver; however, it can also be quite intimidating to the actual patient. Thankfully, dentistry has improved over the years, which has resulted in better technology and less pain when it comes to extractions and other serious procedures.
A common question that arises when discussing tooth extractions is why they are actually necessary. There are a few different answers as it relates to different problems. Continue reading to learn more.
Why teeth are extracted in general dentistry
Outlined below are a few reasons why a tooth may need to be extracted by a general dentist. This information can be quite helpful to individuals who feel that an extraction is necessary.
Decay
The most common reason that a tooth needs to be extracted in general dentistry is tooth decay. Decay can be a result of bad oral hygiene that leads to infection. An infection in the teeth leads to cavities, which causes the teeth to actually decay. Of course, general dentistry involves cavity treatment, but in some cases, treatment gets put off or ignored, which is what leads to the need for extraction. Tooth decay that has reached the point of rot will almost always result in extraction because the tooth cannot be saved otherwise.
Looseness
Another reason that a tooth may need to be extracted is due to looseness. Teeth can become seriously loose as a result of an injury or accident. For example, in physical sports, the mouth is prone to getting injured, which is why general dentists recommend mouth guards. However, in some cases, even with a mouth guard, teeth can become injured, resulting in looseness.
Of course, if an adult tooth is loose, the general dentist will attempt to perform a treatment to set it back into place. However, in some situations, the tooth may not go back in properly, which will lead to the need for extraction.
Other things to know
Although tooth extraction is not ideal, it is important to remember that general dentistry has evolved quite a bit, meaning there are a lot of replacement options. Replacing a missing tooth is just as easy as having it extracted, to begin with. And, an added benefit is that the replacement process allows for restoration of the oral cavity, meaning, a fresh start. Common tooth replacement options in general dentistry include dental implants, bridges, and partial dentures.
Learn more today
Still have questions about tooth extractions in general dentistry? If any of the problems that are described above feel relevant, the best thing to do is to consult with a general dentist directly. An evaluation of the entire oral cavity can be performed, which will highlight any problem areas, such as loose or decaying teeth. Additionally, the general dentist can answer questions and go over concerns that may be outstanding. To find out more or to get scheduled for an appointment, reach out today.
Request an appointment here: https://columbiadentaloffice.com or call Columbia Advanced Dental Studio at (410) 635-5105 for an appointment in our Columbia office.
Check out what others are saying about our dental services on Yelp: General Dentistry in Columbia, MD.
---
Related Posts
May 3, 2023
After each routine visit to your general dentist, you may receive a few tips or recommendations from your dentist to continue to maintain or boost your oral health. Although these tips vary …