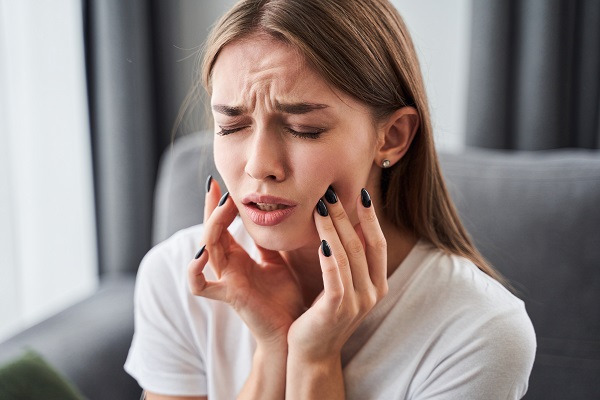 Emergency dentists treat a range of oral health concerns, including toothaches. A minor toothache may not be an emergency, but a severe toothache that lingers for an extended period of time or suddenly worsens likely requires immediate dental care to prevent any additional oral health concerns and ensure ideal long-term oral health.
How an emergency dentist can treat a toothache
This review highlights how an emergency dentist can treat a toothache and what signs indicate the need to see an emergency dentist for toothache treatment. This should help you make an informed decision as to whether or not you should call a dentist or if treatment can wait.
Reviewing toothache causes
There is a range of reasons why a toothache might exist. Identifying the cause is often important as it can dictate the most appropriate form of treatment. The most common causes of toothaches include:
A bacterial tooth infection
Exposed nerves in the root of the tooth
Gum recession that exposes the tooth root
The loss of a dental crown or filling
A cracked, chipped, or broken tooth
A toothache has varying levels of severity as well, ranging from a minor toothache that does not require immediate attention to the potential loss of a tooth if left untreated for more than a couple of days.
Toothache treatment options from an emergency dentist
An emergency dentist can treat a toothache in a variety of ways, and they choose the best treatment method based on the severity and the cause. Common treatment methods for an exposed tooth root include dental fillings, root canal therapy, antibiotics, and the replacement or application of a dental crown or filling.
Signs that indicate a need for emergency toothache treatment
Patients should seek immediate care for their toothache if the symptoms become intolerable despite at-home remedies or if there is excessive swelling of the surrounding gums that does not go away. The best way to determine if visiting the emergency dentist is necessary is to call them and explain the severity of the toothache and other symptoms.
Preventing a toothache from becoming an emergency
Ideally, patients can seek treatment for their toothache before it turns into a dental emergency. This can be accomplished through regular check-up visits with the dentist, during which they can conduct an oral examination and determine if there are any concerns that could cause toothaches in the future, treating them before they worsen. It is also important to practice good oral hygiene by brushing, flossing, and using mouthwash regularly between visits, along with limiting the consumption of sugar and foods and drinks that may increase the risk of teeth damage.
Call us today to find out if your toothache is a dental emergency
If you are experiencing symptoms of a toothache that are severe or have not gone away for an extended period of time despite home remedies, then call our emergency dentist today. If necessary, you can come into our office to receive prompt and effective care to alleviate your toothache symptoms and restore your oral health.
Are you considering an emergency dentist in the Columbia area? Get more information at https://columbiadentaloffice.com.
Check out what others are saying about our dental services on Yelp: Emergency Dentist in Columbia, MD.
---
Related Posts
December 1, 2023
When you cannot reach an emergency dentist, relying on professional tips can help relieve your toothache. Dental issues can spring up all of a sudden, and when you are in a situation …